Hear you me, Mykel....Hear you me, Carli...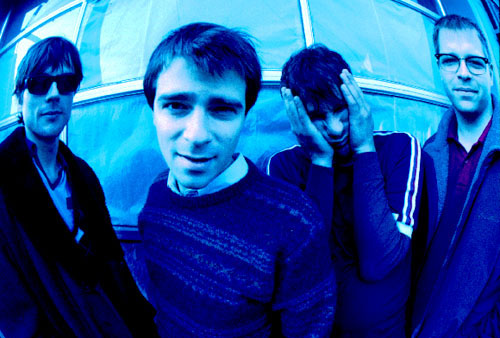 Why Are You So Far Away From Me?
WEEZER!!
Weezer is a GREAT (hence the word GREAT) band formed in LA in 1992. The four man band consists of: Rivers Cuomo, guitar and lead vocals, Matt Sharp, bass and vocals, Brian Bell, guitar and vocals, and Pat Wilson, drums and vocals. The band's original guitarist, Jason Cropper, quit the band shortly after their signing to DGC (Geffen) record Company , to tend to his girlfriend, whom was now mothering his child.

Weezer released their self-titled debut cd WEEZER in 1994 and later released their cd Pinkerton in 1996. Weezer took a break in between cds so that singer, Rivers Cuomo, could attend College at Harvard University.....Pinkerton was a much different style CD than the first....it seemed more serious, more from the heart....if you listen closely, the CD itself even tells a story..a story of a lonely man with a tendency to let girls break his heart...he once even stated that a girl he loved so much just turned around one day and broke his heart...so he now likes to get as close as he can to all these girls and then turn around and break THEIR hearts....morally wrong, or cleverly smart?!?!

But I'm not going to bore you with petty little details about the band....the whole point is the music, not the band itself....well....at least that's how it SHOULD be.....I mean, c'mon....look at Gavin Rossdale....his band would never have made it if it wasn't for him...his band is sh*t....yet they only get recognition for his looks, which personally, I find quite repulsive....but enough about B*U*S*H, the thought of them is making me quite sick. Back to the bands that DESERVE recognition.... :)
Here are some cool Weezer things....I spent months trying to get everything new off of the weezer web....but, eh, I was too lazy to upload it to my crappy page....when I find the time in my oh-so-busy life, I will set up these things on my own (and better!!) so, in the meantime, where are some links to parts of other pages, to hold you over....I hold no credit as to the accurateness....
Weezer Lyrics!!!
Weezer sounds!!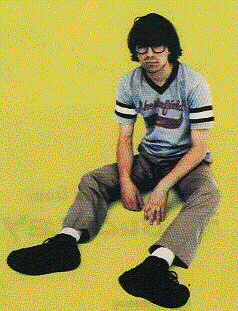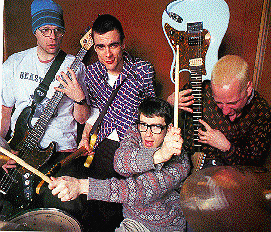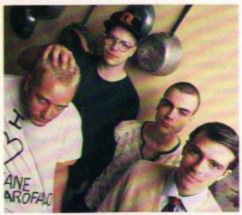 Rivers!!! The Band!!! The Band AGAIN!!



I have seen Weezer in concert three times and I've met Matt Sharp.....every time, they kicked a$$!!!!! The second time I saw them, I saw them with a little band called Nerfherder ...they were good, but no opening band could ever compare to Weezer!!
*note: these tabs are not my work....my Weezer tabs will be up shortly
Tabs for self-titled CD, Weezer
Weezer b-sides
Weezer's Pinkerton..not all the songs are here, but I'll put up my tabs soon..I got 'em all!
Weezer bass tabs..only a few
Weezer midis!
Weezer Videos!!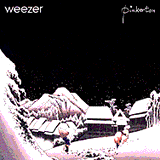 Weezer Discography!!

Self-titled, Weezer

Pinkerton

DGC Rarities

Soundtrack

Buddy Holly Single

Buddy Holly single(2)

Undone, Sweater Song single

Undone The Sweater Song (2)

El Scorcho single

The Good Life Single
That's it for now....be sure to vist these links when you get a chance!!
=rwa= GREATEST WEEZER PAGE EVER MADE!!!
Steve's Weezer page
Justin's Weezer page
Visit the Cheesemaster's page!!
Travis's page!!!
Gray's Dementia!
Weezer links
U2 links
Violent Femmes links
Sublime links
RENTALS links...

Yesterday I went outside, with My momma's mason jar..caught a lovely butterfly...when I woke up today, looked in on my fairy pet..she had withered all away...no more sighing in her breast, I'm sorry for what I did.....
---
Sign My Guestbook
View My Guestbook

This is how many people have stumbled across this page:
Wow, this expired alooooooooooong time ago :)
---

Send all your mail and comments here : Uedge2@aol.com


This site is best viewed with Gretchen!

and a special thanks to Keith and John, who helped me upload this damn thing... especially John... he's the cutest boy in the world.

This page is constantly updated -or is it?